H-MACA Junkers F.13 (c/n J.0632)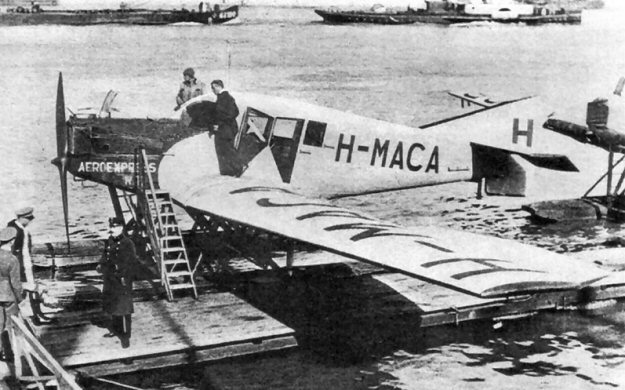 All the Hungarian entries on this site are from the files of Gábor Toth and I am indebted to him
for providing this historic material. .Aero Express (Hungary) was formed on 1 January 1923
and began seaplane services from Budapest to Vienna with Junkers F.13 floatplanes. It was
part of a larger network under the Junkers Aircraft Works umbrella which provided service to
Munich, Zurich and Geneva. The whole route was known as the Transeuropa Union, which,
in fact, was a forerunner of DLH - Deutsche Luft Hansa. . H-MACA was, I believe, Aero
Express' first aircraft and was delivered in December 1922. It was returned to Germany briefly
as D-216 before being on-sold to Transadriatica in 1923 as I-BBCA where it served faithfully
for the next dozen years or so before being retired in July 1935.