G-EBOW Bristol 101 Fighter Biplane (c/n 7019)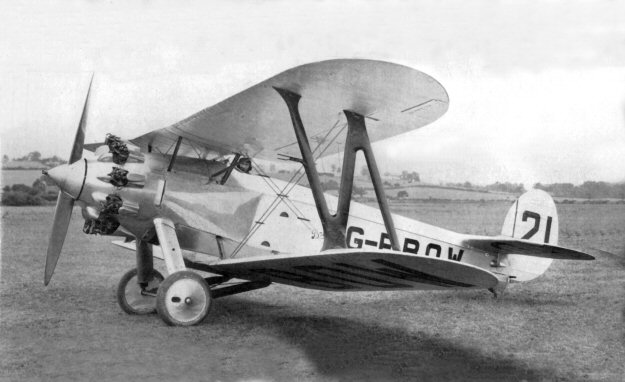 Originally designed as a two seat fighter aircraft (with a rear position gunner, a la WW I concepts)
this machine was later converted to single seat status, as seen in the shot above. After being exhib-
ited at the Copenhagen Aeronautical Exhibition in 1927, it was piloted by Captain Uwins in the 1928
King's Cup Race to a creditable second place. Much of the experience gained with this machine was
incorporated into that successful RAF fighter,the Bristol Bulldog.