G-EBMK Bristol 99 Badminton I (c/n 6921)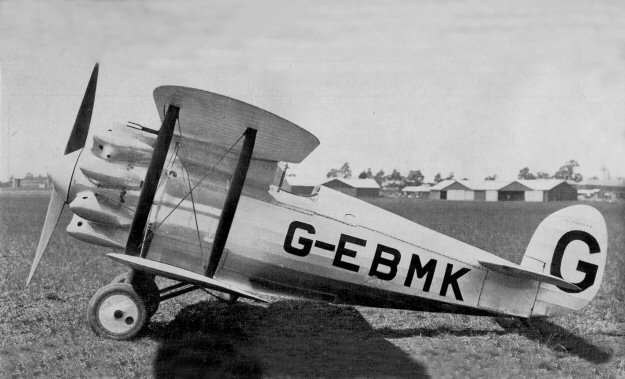 This sleek racer was designed specifically for the King's Cup Races. Note the neat helmet-cowling
over the nine cylinders of the 450 h.p Bristol Jupiter VI engine. It was later modified as the Mark II
to incorporate tapered wings and single interplane struts for the 1927 race. Unfortunately the aircraft
experienced an engine failure at low level whilst being piloted by Imperial Airways Captain F.L.
Barnard before that race would occur, and was written off in the forced landing. Sadly, Captain
Barnard received fatal injuries. However, experienced gained with both this machine and the Type
101 were influential in the design of the Bristol Bulldog fighter.