G-EBBL Vickers 61 Vulcan (c/n 1)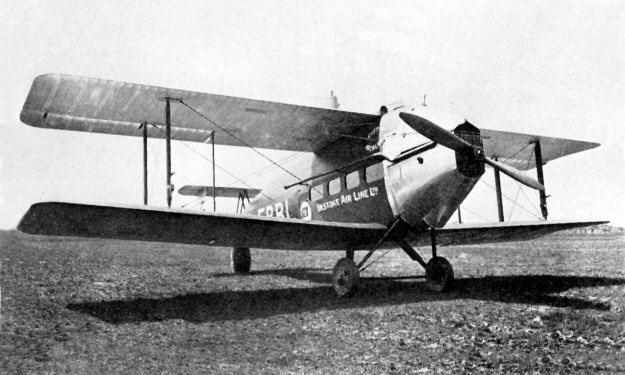 Although concerned mainly with military aircraft in the early 1920s, Vickers did not ignore the
civil market entirely. One such machine produced in that era was the Vulcan, seen above in the
livery of Instone Air Line Ltd. This company operated from 1919 to 1924 with a London-Paris
route. In 1923 the British Government "suggested" that all the smaller carriers should merge, and
form a national airline, to be named Imperial Airways, Instone was one of the airlines absorbed
by that carrier, which flew its first services on 1 April 1924. G-EBBL did fly for a short while
with Imperial, but was withdrawn from service in May, 1924. For whatever it's worth, Instone's
scheduled time for London to Paris (admittedly Croydon to le Bourget) was a scant 15 minutes
longer than today's BA flights between the same cities! This is progress?