G-EAXZ Gloster Mars 1 Bamel S/P (c/n 1)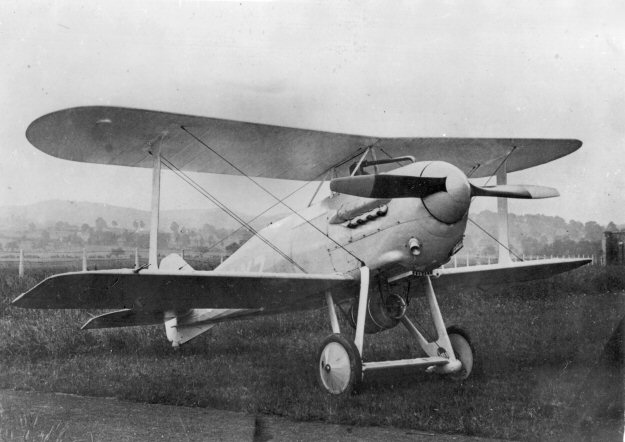 The Gloster Mars 1 (usually named the Bamel) was the first of a series of biplane designs which
was developed into many single seat fighters culminating with the Gladiator, of early WW II
fame. At the time it was designed, (1921) H.P. Folland, Chief Designer of the old Nieuport Co.
had just joined the Gloucester Aircraft Company, and the Bamel was a development of the old
Nighthawk fighter from WW I days. It won the aerial Derby in both 1921 and 1922 and in the
latter year held the world air speed record of 212.15 mph. In 1923 it passed to the RAF foe
testing as J7234. Note oil cooler under the center section.