G-EAWY Bristol 62 Ten-Seater (c/n 6124)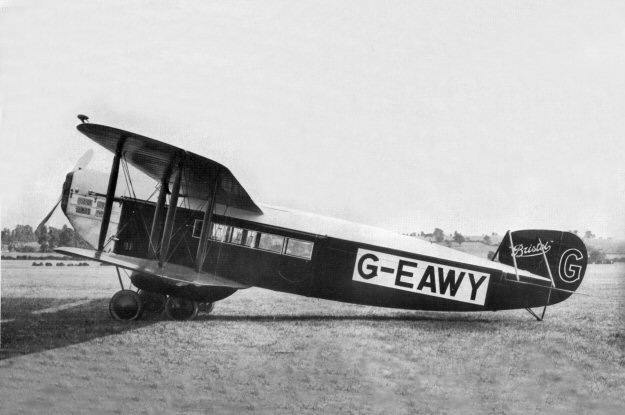 In 1920 the Air Ministry launched competitions for commercial aircraft at Martlesham Heath.
While many of the aeroplanes submitted were variations of WW I military machines, several
new designs emanated. One of these was the Ten-Seater depicted above. However, it used
the same 450 h.p. Napier Lion engine as utilized in much smaller aircraft and, frankly, it seems
to me that this machine was underpowered. Despite this it was operated for a while by Handley
Page Transport Ltd, possibly as a freighter. G-EAWY was withdrawn from use in February
of 1923.