G-EAWH Airco DH.4A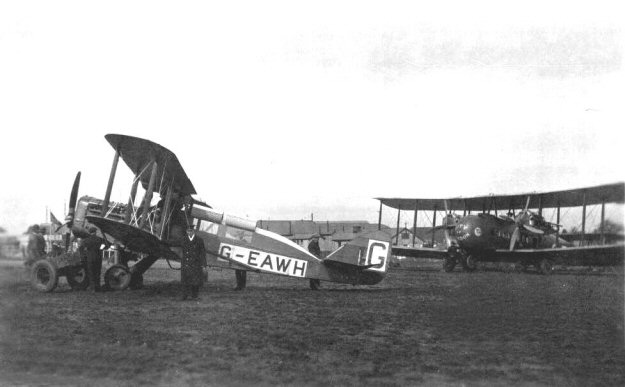 Here's an interesting shot sent to me by Phil Nankivell in Australia. The Airco was apparently
flown (at one time) by a great uncle of his. I know nothing about this DH.4A except that it was
ex RAF F5764 and was withdrawn from use in April of 1923. Correspondent Clive Raymond
advises that -AWH was in service with Handley Page Tranport (with whom she flew from Feb
1921 to April 1923) when this shot was taken. The aircraft on the right is Instone Air Line's
Vickers Vimy Commercial G-EASI.