G-EAUK Vickers Viking III S/P (c/n 3)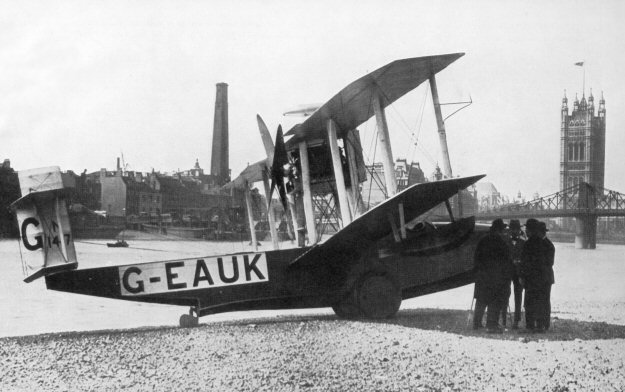 This was the aircraft which won the 1920 Air Ministry Competition for Amphibians. The Land
Trials were conducted at Martlesham Heath with the Seagoing and Mooring-out Trials being
staged at Felixstowe. This Vickers-Armstrongs shot shows the aircraft having just landed on
the Thames at Westminister and taxied ashore for M.P.s to inspect. It is still carrying its military
serial N147, an identity it resumed in 1921.