G-EAUE Bristol 36 Seely Tourer (c/n 5870)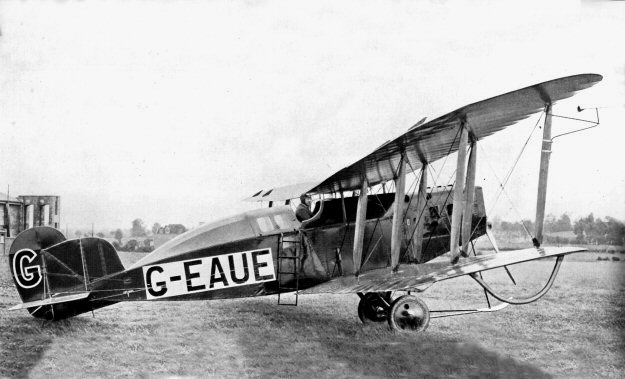 In 1920 the Air Ministry organized competitions at Martlesham Heath for large and small
commercial aircraft. Financial awards were given to encourage further development of
promising types. Bristol entered the small class with a revamped a Bristol Fighter. This
aircraft had a smaller engine (a 240 h.p Siddeley Puma) than its military equivalent , with
larger wings to decrease the wing loading. In addition, the fuselage was deepened and
a single passenger seat was placed in a comfortable cabin where the old air gunner's
position was. Needless to say the above bird did not win any prizes but was relegated
to test purposes at Filton and then passed to the RAF as J7004. Heaven knows what
they did with it. Many references state that this aircraft was known as the Puma, but
Bristol's assured me (back in 1948) that it was known by them as the Seely Tourer.