G-EART Bristol 47 Tourer (c/n 5876)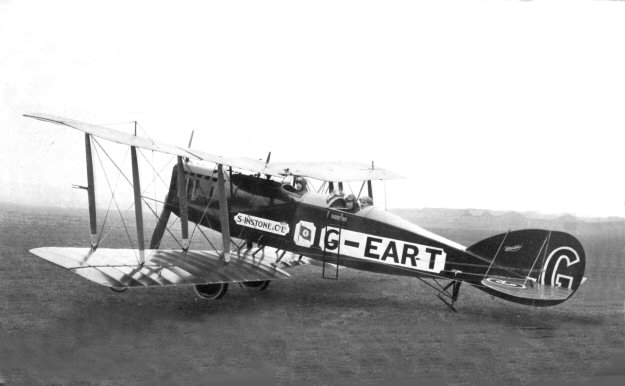 There were four model Bristol Tourers. The Type 27 was developed from the Bristol Fighter
of WW I fame with an open cockpit and two seats in tandem. The Type 28 had a rear cockpit
for two passengers which was enclosed with a coupe top for comfort. The Type 29 was a
sporting 2 seat tourer with a Puma engine, whilst the Model 47, seen above, was basically a
Type 28 but with the open "sporting" cockpit. When one flew such a machine with Instone
Air Lines one was issued a full flying kit (possibly even with a parachute?). G-EART was
stricken off the register in February, 1921.