G-EALG Avro 539A (c/n 539A/1)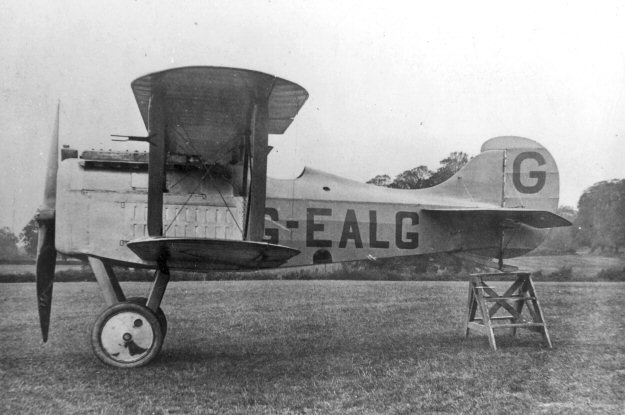 The Avro 539A was originally built as a seaplane to participate in the 1919 Schneider Trophy races.
This event was ultimately cancelled due to heavy fog and the aircraft was later modified for the 1920
Aerial Derby at Hendon, by the substitution of the floatplane gear for a conventional wheeled under-
carriage. The aircraft forced landed during the running of the event and did not finish. The photo
above shows the 539A after it had been converted to a landplane. For the 1921 Aerial Derby the
240 h.p. Siddeley Puma engine was replaced by the mammoth 450 h.p.Napier Lion. The aircraft
was then re-designated the 539B, re-registered G-EAXM and unofficially named

Falcon

. Again
disaster struck and three days before the race the aircraft came to grief after overrunning the airfield
and plunging over some railway lines. The one and only Avro 539 was completely written off.