G-EAJO Airco D.H.10 (c/n E5488)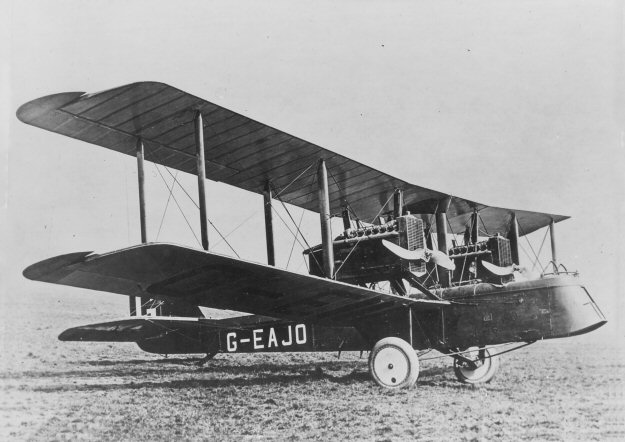 This is a de Havilland Aircraft photograph. Geoffrey de Havilland had been chief designer at the
Aircraft Manufacturing Company (Airco) during WW I. A large number of his D.H.10 design
were used by the RFC (later the RAF), although (unlike the D.H.9) very few found their way onto
the civil register. In fact, this may have been the only one. Its c/n is given as E5488 although this
was its military serial and may have been the only identfying number. In 1918, with the end of the
"War to End All Wars" Airco found itself on the verge of bankruptcy and de Havilland bought the
company out and started his own de Havilland Aircraft Company, based at Stag Lane in Edgware
(actually Burnt Oak), on the outskirts of north London. The company moved to Hatfield, Hertford-
shire in 1934.