G-APMF de Havilland D.H.106 Comet 4B (c/n 6426)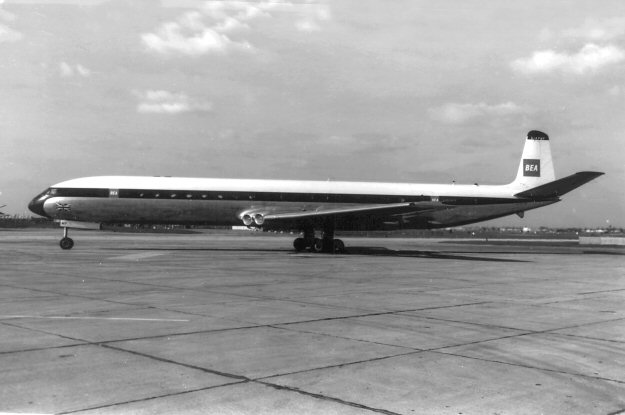 Even before the tragic accidents which spelled the doom of the earlier Comet 1s and 2s, de Havillands
had begun work on a 'stretched' version. Hence all the knowledge gained in analyzing the failures of
the early machines was incorporated into the new Mark 4 and this, along with the availability of Avon
502 engines produced a small, but viable intercontinental airliner. BEA opted for 14 of the even further
stretched Mark 4B. This image of G-APMF in typical "Red Square" livery was taken by Jennifer
Gradidge in 1960 when this Comet (

"William Finlay"

) was brand new. Like several other BEA
Comets it wound up with Dan Air in 1973 and was scrapped three years later.