G-AOVF Bristol 175 Britannia 312 (c/n 13237)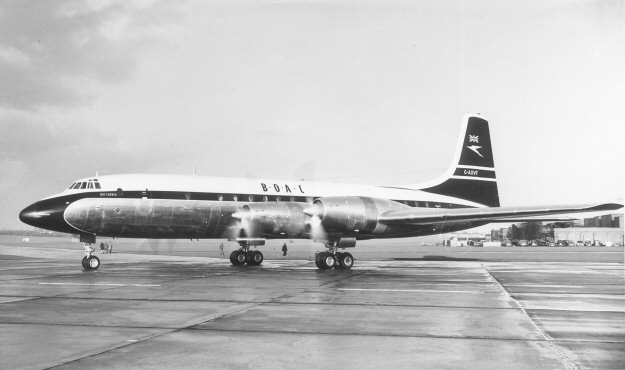 Converted to a freighter later in life. Went to IAS Cargo Airlines. Now preserved in BOAC
livery at Cosford. Unfortunately the white bands on the fin and rudder and registration on the
aircraft as it now sits (or did, in November 2006) have been reproduced too small to be a fair
representation of the original livery as seen above..