G-AOVB Bristol 175 Britannia 312 (c/n 13230)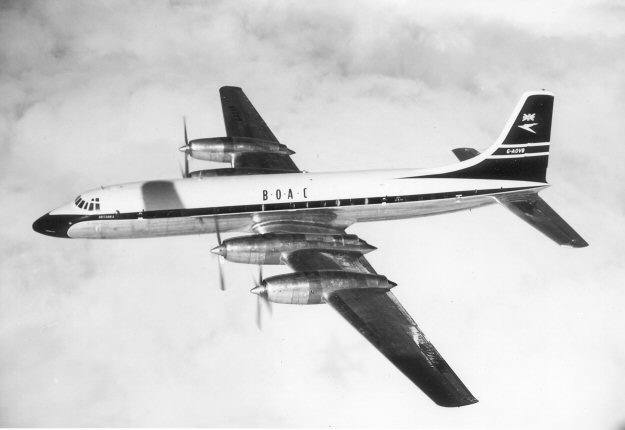 G-AOVB was BOAC's first series 300 Britannia (G-AOVA was not a BOAC machine, in case
you're wondering, but was retained by the manufacturer and leased out to several airlines). 'VB
was sold in Argentina in 1969 and crashed at Buenos Aires Ezeiza-Ministro Pistarini Airport on
12 July 1970 while registered LV-JNL for AER. It was attempting a go-around on a zero visibilty
winter's day when it ground looped to port and struck a mobile radar trailer.