G-ANBI Bristol 175 Britannia 102 (c/n 12910

)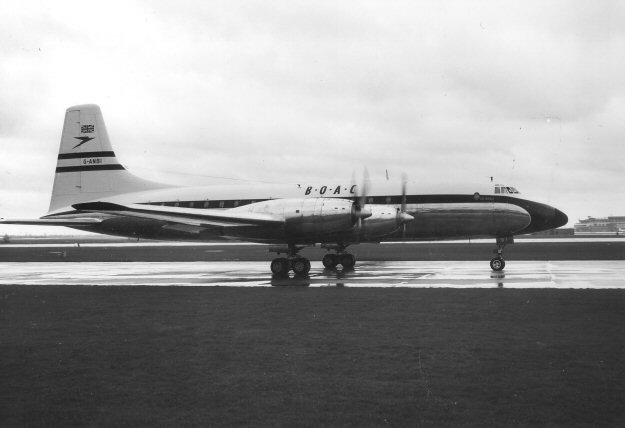 It's not that I am that enamoured of the Britannia, it's just that Bristol sent me all these photos so I
might as well put them out on the website. G-ANBI is seen above departing London Airport on
1 February 1957 on the first run of Britannia "Springbok" service to Johannesburg. This aircraft
was another which wound up with Britannia Airways and was ultimately scrapped in 1970.