G-ANBH Bristol 175 Britannia 102 (c/n 12909)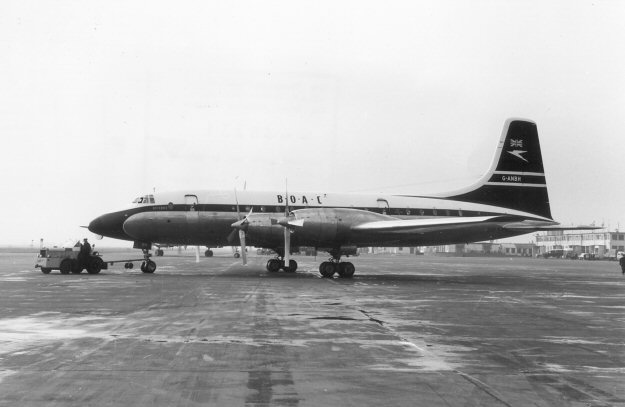 In 1957 BOAC changed their livery to incorporate an all blue tail. This was synonymous with the
delivery of their first Series 300 Britannias. (They updated it again in 1964 with a much broader
cheat line). G-ANBH is seen at London Airport in 1960. It was leased to, and later purchased
by, BKS.