G-ANBG Bristol 175 Britannia 102 (c/n 12908)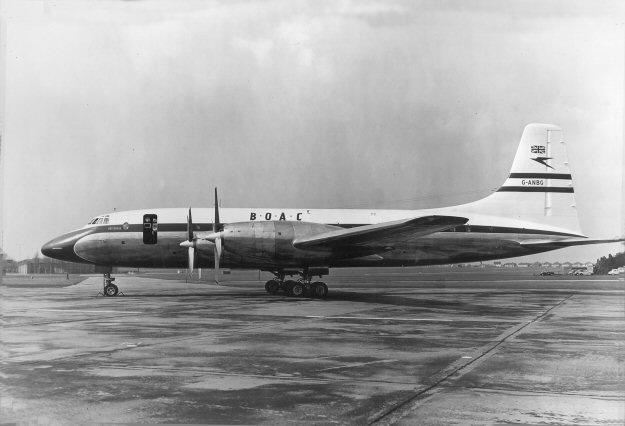 Yet another "Whispering Giant" as BOAC dubbed the Britannia. Talk about superstition - BOAC
had this one re-registered as G-APLL. The crews were averse to flying a machine which could be
interpreted as being "

N

o

B

loody

G

ood"! As G-APLL it was leased to both Nigerian Airways and
Malayan Airways before passing to BKS in 1969 for a short while before it was scrapped.