G-ANBC Bristol 175 Britannia 102 (c/n 12904)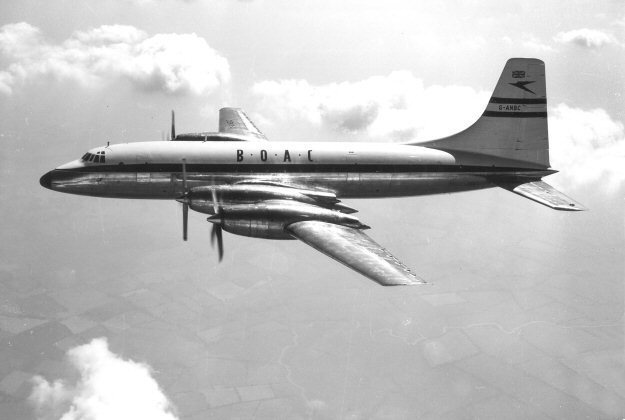 Bristols were very generous in their supply of Britannia photos. G-ANBC first flew in June of
1955 but was not delivered to BOAC until December of that year, having been used to fine tune
the design at Filton. It flew with BOAC, mainly on its African routes until 11 November 1960
when, en route to Khartoum, a loss of hydraulic fluid occurred, accompanied by a drop in air-
speed from 210 knots to 180 knots. During the descent to Khartoum it was found that the
undercarriage could not be lowered and locked down by the normal or emergency systems.
The Britannia landed on a strip alongside the runway with the nose wheel up and the main landing
wheels trailing. Investigation showed that failure of a support member for the starboard main
wheel uplock had permitted the wheel to fall in flight, damaging hydraulic lines. All passengers
and crew evacuated the aircraft safely although G-ANBC was a write off.