G-ANBA Bristol 175 Britannia 102 (c/n 12902)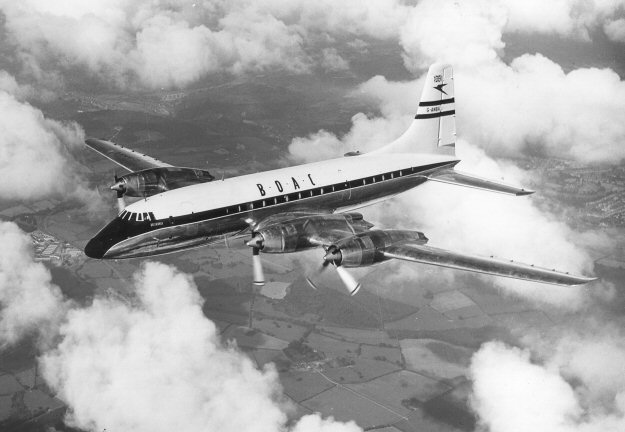 G-ANBA was the first production Britannia, following the two prototype 101s, G-ALBO and
G-ALRX. When other aircraft came on line it was leased to Nigerian Airways in 1958, return-
ing to BOAC in 1961. A charter company named Euravia was founded in 1961 and operated
Lockheed Constellations on IT tours. Business was so good that in November 1964 it picked up
eight or so of BOAC's (by then) surplus Britannias, and changed its name to Brittania Airways in
honor of the new type. (The airline was renamed Thompsonfly in 2005). G-ANBA was one of
them and went to Britannia in 1964. It was scrapped in 1970.