G-AMWG Bristol 171 Sycamore (c/n 13068)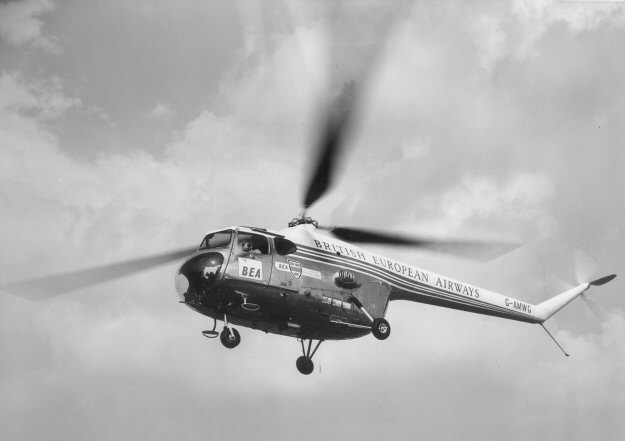 Like several mainline airlines, BEA dabbled with helicopter operations in the 1950s and 1960s.
Along with routes such as Lands End to the Scilly Isles, services in Scotland in support of the
new oil industry were also performed. G-AMWG was exported to Australian National Airlines
in 1959 becoming VH-INQ. It was written off in a crash at Glengyle, Queensland on 4 June
1961.