G-AMVA Douglas DC-3 (c/n 16415/33163)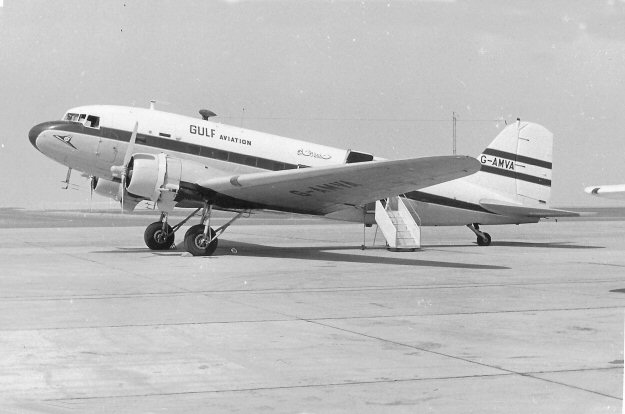 One of many of Gulf Aviation's DC-3s at Bahrain, circa 1962 from the John Havers collection.
Formerly the RAF's Dakota IV KN552 (ex C-47B-DK 44-76831) it was civilianized for
British Eagle as G-AMVA. It then went to Kuwait Airways before being sold to Gulf Air. It
spent a short time between January and August 1959 under lease to Iranian Airways as EP-ABE
before reverting to G-AMVA again for Gulf Air. When retired it was acquired by Air Service Co
for spare parts.