G-ALVZ Douglas DC-3 (c/n 33423)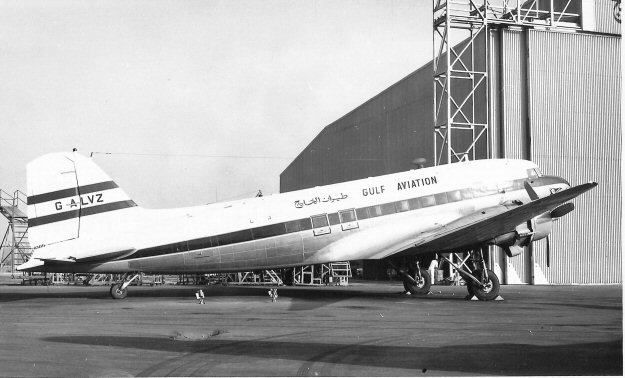 Typical shot from the late (and great) Peter R. Keating of one of Gulf Aviation's numerous DC-3s.
probably at Bahrain, circa 1962 (where it was ultimately scrapped). This former RAF Dakota IV
(KP211) is interesting in that it was sold to Malayan Airways in 1951 as VR-SDD and then revert-
ed to the UK register as G-ALVZ again in May 1961 when acquired by Gulf Air. ..