G-ALUB Handley Page (Reading) HPR.1 Marathon (c/n 101)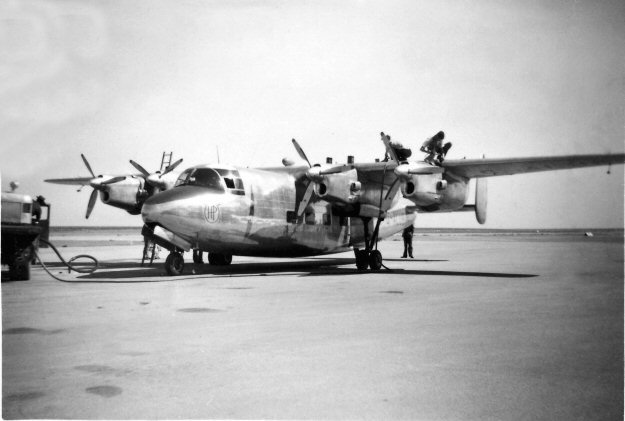 Not a super shot, but quite rare. It is from the personal album of Ellis Trautman and shows the
first production HPR.1 Marathon at remote Forrest, WA whilst it was on its sales tour of Australia
and New Zealand, having left Woodley on 14 January 1950. Not only were no sales forthcoming
in the antipodes, but, upon returning to the U.K. the aircraft was also rejected by BEA. This, despite
it having been painted in full BEA livery and given the name

'Rob Roy

'. In the event, the only airlines
to operate this small four engine machine (at least from new) were West African Airways Corp and
Burma Airways. The RAF did, however, take some 28 odd of the unsold ones and use them as
navigational trainers, branded Marathon T.11s. G-ALUB became XA249 .in 1952.