G-ALRY Percival P.54 Survey Prince (c/n 8)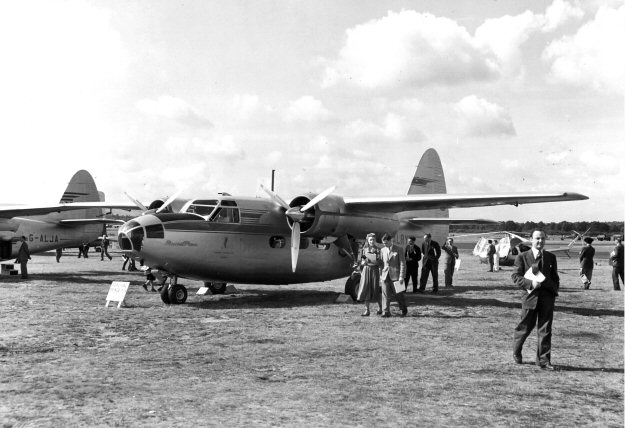 Here's G-ALRY at the SBAC show at Farnborough in 1949. The aircraft went to Kenya in 1956
as VP-KNN, was repatriated back to the UK in 1959, and then refurbished and sold in France
becoming F-BJAJ. It was involved in extensive survey work in the Ivory Coast and Upper Volta
along with B-BJAI Withdrawn from service in the late 1960s.