G-ALHW Canadair C.4 Argonaut (c/n 168)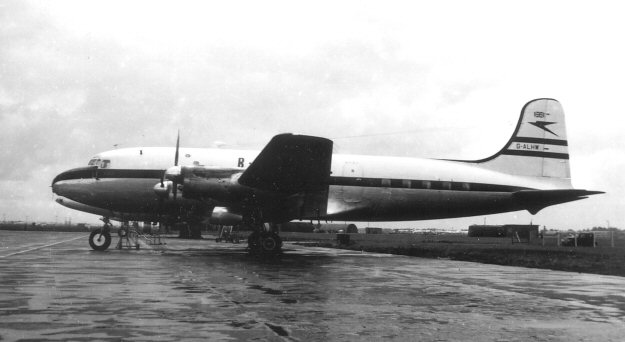 Another Jennifer Gradidge image of an Argonaut at a bleak and rainy London Airport in the early
1950s. The aircraft was one of four which went to the Royal Rhodesian Air Force in 1959 where
it became 600-M (VP-YZM). G-ALHW was later repatriated back to the U.K. and was broken
up at Castle Donnington, Derbyshire in 1966.