G-ALHS Canadair C.4 Argonaut (c/n 164)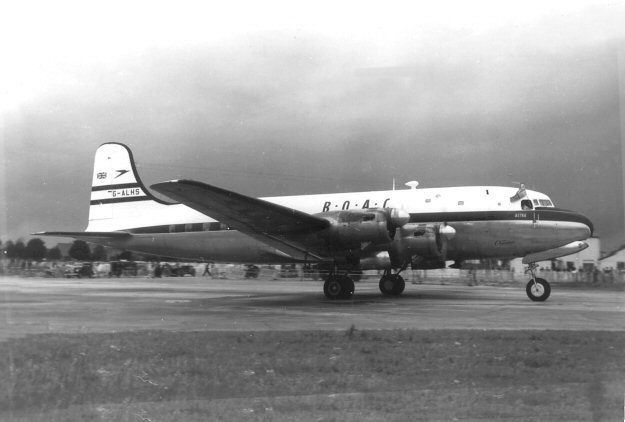 BOAC's

"Astra"

at London Airport in the the mid 1950s (Jennifer Gradidge photo) showing the
standard livery of the day. It was sold to Derby Airways in 1961 who leased it to Aden Airways.
Upon returning to the U.K. Derby had been taken over by British Midland who added G-ALHS to
their asset sheet. It was finally broken up in 1970.