G-ALHG Canadair C.4 Argonaut (c/n 153)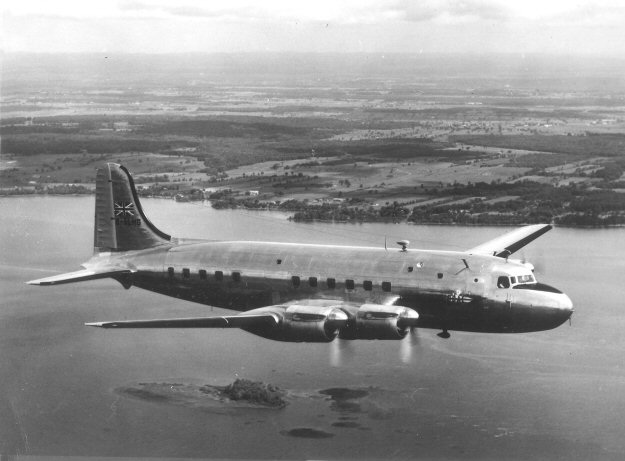 Another Canadair photograph of an Argonaut, pre-delivery, taken, presumably, over the Lac
St. Pierre area on the St. Lawrence River just downstream from the plant at Dorval. It was
sold to Derby Airways in 1961 and passed to British Midland three years later. On 4 June
1967, G-ALHG was inbound to Manchester International Airport from Palma de Mallorca on
an ILS approach to runway 24. ATC reported the aircraft to be left of the centreline. The crew
initiated a right turn, during which the number 4 engine lost power, followed by the number 3
engine. The crew elected to overshoot and continued a full right turn during which the aircraft
lost altitude. The left wing struck a 3-storey building and was ripped off, causing the aircraft to
crash in a small, relatively open space near tall blocks of flats and other buildings. 72 of the 84
souls on boartd were killed. During the investigation it was ascertained that both engines had
suffered fuel starvation probably through an inadvertent crossfeed of fuel during the flight.