G-AKNO Short S.45 Solent 3 (c/n S.1294)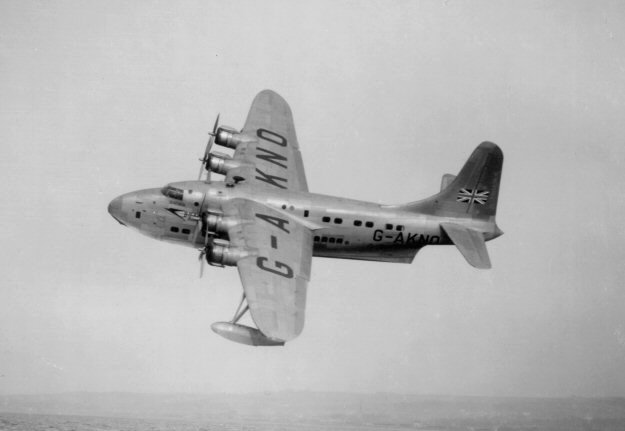 Ultimate of the Short flying boats was the Solent, a civilian development of the military Seaford.
By the end of 1948 the Air Ministry declared the six Seafords to be redundant and they were
leased by BOAC. The first of these, NJ202, became G-AKNO. They replaced Sandringhams
on the Soiuthampton-Karachi run, and were also used on the route to South Africa, where they
cut the schedule by half. However, by 1950 all of BOAC's flying boat services had been taken
over by Aquila Airways. G-AKNO was sold in Australia in 1951 as VH-TOA.