G-AKCC Avro 689 Tudor 5 (c/n 1421)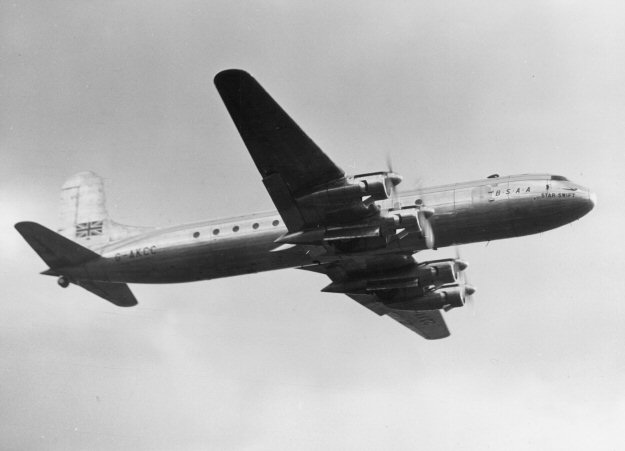 Built as a Mark 2 and converted to a Mark 5 standard for British South American Airways, this
Tudor was named

"Star Swift"

. It was only operated by BSAA from January of 1949 until the
take over of the airline by BOAC in September of that year. BOAC didn't want the Tudors and
this one was sold in 1950 to William Dempster Line (the shipping company) as "President Kruger".
It was flown on tourist runs (what now would be IT tours) from the U.K. to Johannesburg, South
Africa. G-AKCC was damaged beyond repair after overshooting the runway at Bovingdon, Hert-
fordshire on 26 October 1951.