G-AKBC Newbury Eon (c/n Eon 1)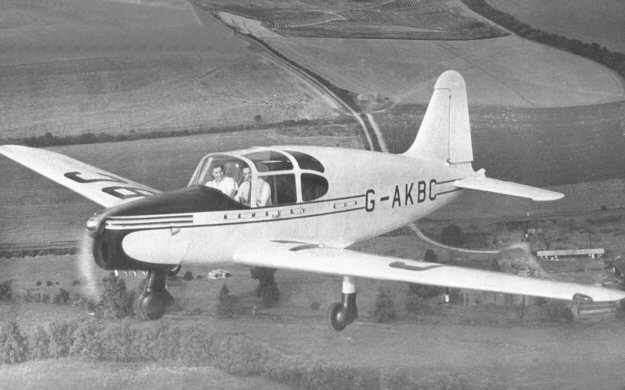 Another "might have been". First demonstrated at the 1947 SBAC show at Radlett airfield, this
post-war design (named Eon for "Elliotts of Newbury") was powered (in prototype form, seen
above) by a 100 hp Blackburn Cirrus engine. This proved to be insufficient power and it was
later re-engined with a 145 hp de Havilland Gipsy Major. The aircraft was a wooden four
seater designed for the post WWII market. In the event Elliotts decided not to pursue with the
design but to concentrate instead on building their well known line of sailplanes. The prototype
and sole example was written off when, on 14 April 1950 at Lympne airfield in Kent, with a glider
attached, the pilot started the aircraft by swinging the prop with the throttle opened wider than it
should have been. . The engine started, and the aircraft moved forward, gathering speed. The
pilotless aircraft and the glider were damaged as the aircraft went through a boundary hedge.
The glider pilot had also abandoned his cockpit when he realized what was happening!