G-AILC Miles M.57 Aerovan IV (c/n 6392)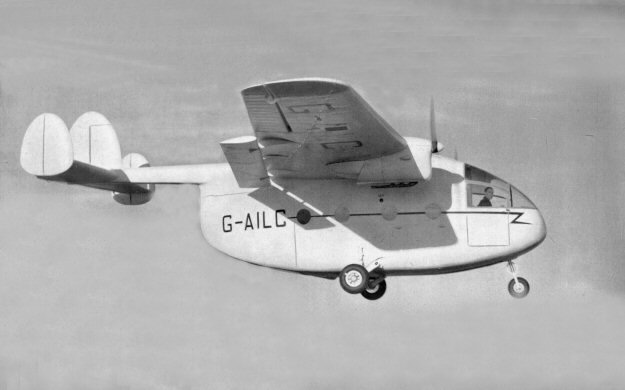 One incongruity I have noticed regarding British aircraft manufacturers of the 1940s and 1950s
is that they were able assign many different mark numbers to types with very limited production
runs. The Aerovan above is a typical example. Although only 50 of these light utility transports
was built, Miles managed to come up with 6 different marques of it. The Mark IV above was
the most numerous (40 built) and differed from the Mark III in detail only. The aircraft was
constructed of bonded plywood and hence did not do well in tropical climes. Note triple tail
and very low aspect ratio wings. G-AILC was one of four which went to Spain in November
of 1947, becoming EC-ABA.