G-AHNN Avro 688 Tudor 4B (c/n 1347)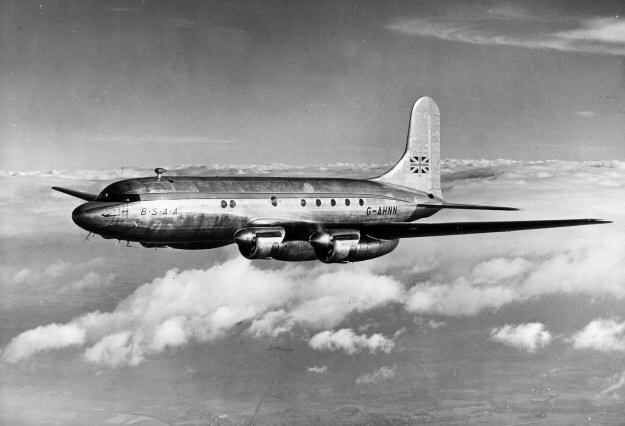 Only the Tudor Marks 4 and 5 made it to operational service, and the latter mainly on the Berlin Air
Lift. The Mark 4, seen above, was basically a Mark 1 adapted for service with British South Amer-
ican Airways (BSAA). This variation had an engineer's compartment and seating was scaled back
to 28 (from 45). Even with 28, the distribution of windows does not look to be one per seat row.
When BSAA was merged into BOAC in 1949 the Tudors, which had had a series of unfortunate
(and mysterious) accidents were not picked up by the new corporation. G-AHNN along with several
other Tudor 4Bs was scrapped in 1953.