G-AHNL Avro 688 Tudor 4B (c/n 1345)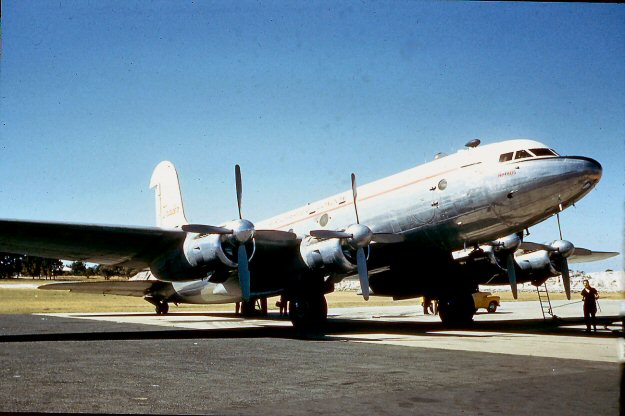 G-AHNL was one of the original Tudor Mk 1s built for British South American Airways Corp in
1950. It was one of four which were dragged out of storage at Manchester Airport and acquired
Freddy Laker's Air Charter Ltd. They were fitted with 6 ft 10 in (2.1 m) by 5 ft 5 in (1.7 m) cargo
doors aft by Aviation Traders and designated Super Trader 4B.. Seen above in a take off from a
slide in the Geoff Goodall collection is this shot of G-AHNL at Perth Airport, Western Australia
on Boxing Day, 1958. At the time of this photograph Air Charter (London) held the contract for
the British Ministry of Supply to provide a weekly freighter/passenger courier run to the Woomera
Rocket Range in South Australia. G-AHNL was broken up at Stansted, Essex in February 1960.