G-AHEJ Lockheed L-049 Constellation (c/n 1975)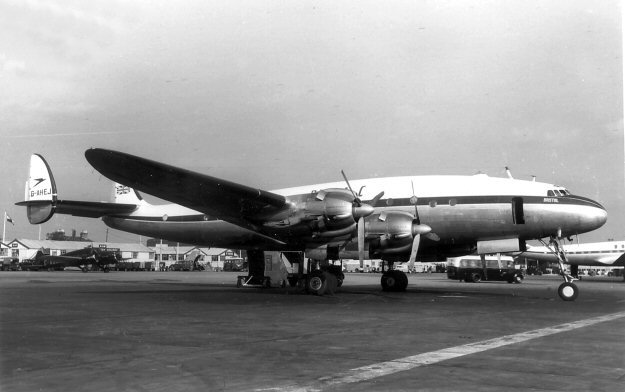 BOAC commenced its services to New York in 1946 with five ex USAAF C-69s. G-AHEJ
(named

"Bristol"

) was the first and is seen here in the early 1950s at London Airport, having
been newly white-topped. Photograph by Jennifer Gradidge. It was sold to Capital Airlines in
1955, becoming N2740A. It went back to the UK in 1961 to Falcon Airways and reverted
(naturally) to being G-AHEJ again. It was broken up in 1962.