G-AHDW Handley Page HP.70 Halton 1 (c/n 1377/SH.19C)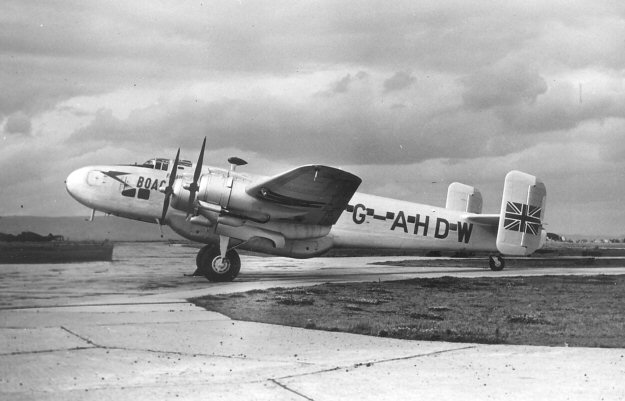 In the immediate post WW II period the newly formed national airlines found themselves in dire need
of long range aircraft which were simply not available. As a result, ex-bombers, such as the Avro
Lancaster and Handley Page Halifax were converted for civilian use. Although some 90 or so H.P.
Halifaxes would eventually be civilianized, the first 10 (for BOAC) were converted by Short Brothers
and Harland Ltd at Belfast. G-AHDW was one of these, hence its dual c/n. Ten passengers were
carried in fairly comfortable, if noisy accommodations. The ex-bombers were not on the asset register
long, as Constellations, DC-4s and the like became available, and the above machine was scrapped
in 1950.