G-AGVB Bristol 170 Wayfarer 2B (c/n 12731)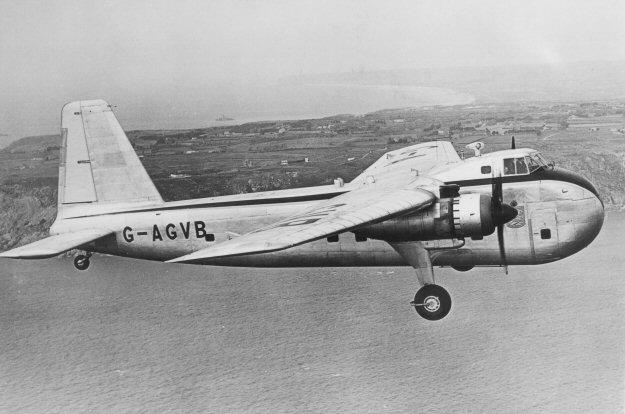 This beautiful Bristol Aeroplane Company Ltd photograph was actually one of the very first that I
ever received from aircraft manufacturers, back in 1947. Interesting to reflect that that is now sixty
years ago! G-AGVB was delivered to Channel Islands Airways in May 1946. It was later owned
by Silver City Airways and operated on the car ferry runs from Lympne to Le Touquet, across the
English Channel (or La Manche as the French call it). G-AGVB was sold to Cie Air Transport in
1956 as F-BHVB and written off in a landing accident at Le Touquet on 4 November 1958 (the
undercarriage collapsed after it hit an obstruction on the ground).