G-AGPZ Short S.25 Sandringham 2 (c/n SH.1C)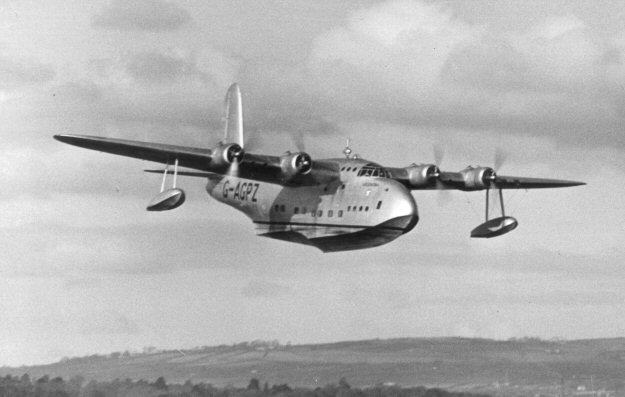 When RAF Sunderlands were converted to a low drag profile and had the nose and tail gun positions
faired over, the resultant 'boats were dubbed Sandringhams. Interestingly, the first orders received for
these conversions came from an Argentinean carrier Compania Argentina de Aeronavegacion Dodero.
Senor Dodero planned on using four of them (two more were added later) on routes along the Rio de
la Plata. G-AGPZ was the first and became LV-AAO

"Argentina"

. It was ferried to Buenos Aires
on 25/29 December 1945. Flying time was 46 hours. The shot below is from the Tom Singfield
collection. The Sandringhams performed well in South America and were only broken up in 1967.