G-AGHZ Short S.25 Sunderland III "Hythe" Class (c/n ML727)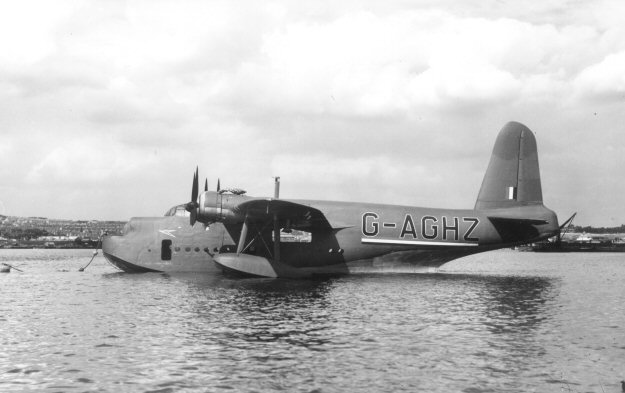 Actually this photograph was taken (I think) before this 'boat was converted to Hythe standard.
Note that Shorts aircraft produced during WW II were not given Short c/ns. They merely used
the RAF serial numbers. G-AGHZ was one of eleven which re-opened BOAC's Empire routes
immediately after WW II. It is still in olive drab camouflage with the rego underlined in red, white
and blue. Note that the old forward gun turret position was used as a mooring and anchor access.
A retractable fairing closed this gap off during flight. Initial services, in October 1945, were flown
from the airline's flying boat base at Poole, Dorsetshire, to Lagos, West Africa and to Rangoon,
Burma.