G-AFGF Tipsy B (c/n 1)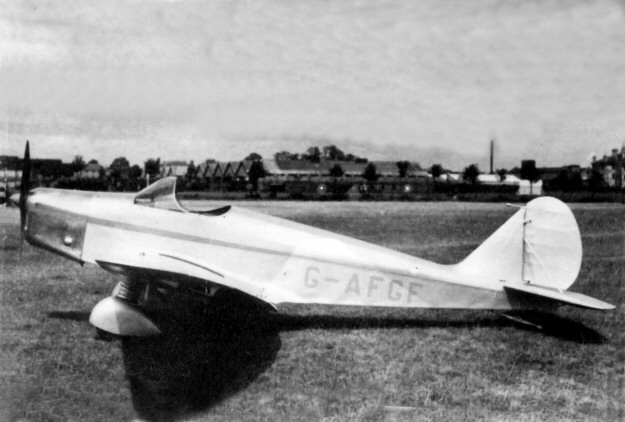 When I wrote to Tipsy in Belgium in the late 1940s they were quite generous in the number of
images of their products with which they provided me. Unfortunately all were a kind of sepia
post-card which, as you can see, did not scan too well! Anyway, G-AFGF was the first British
built example of the Model B and was a two seat side-by-side trainer/tourer. Series production
was interrupted by WW II after some 10 British machines had been completed. G-AFGF was
destroyed by fire in 1952.