G-AFCU Short S.30 Empire Class (c/n S.880)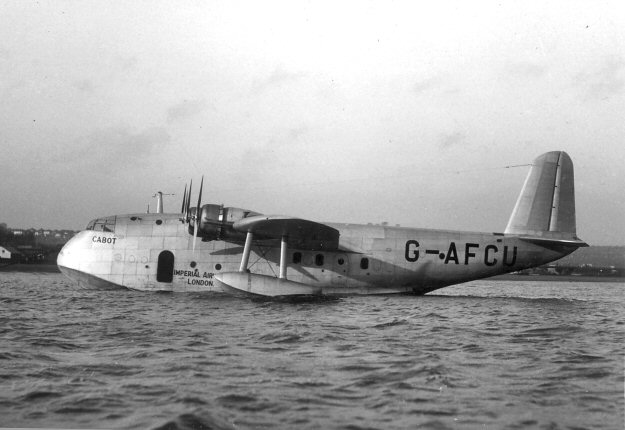 Here's

"Cabot"

on the Medway in the late 1930s. These sleek 'boats were used on Imperial Airways
air mail routes to South Africa and Australia immediately prior to WW II. G-AFCU was impressed into
service with the RAF during the war as V3137. It was lost in Norway in 1940 after being bombed at
anchor by a Do.17 of 1 (F)/120.