G-AEPN Lockheed 10A Electra (c/n 1080)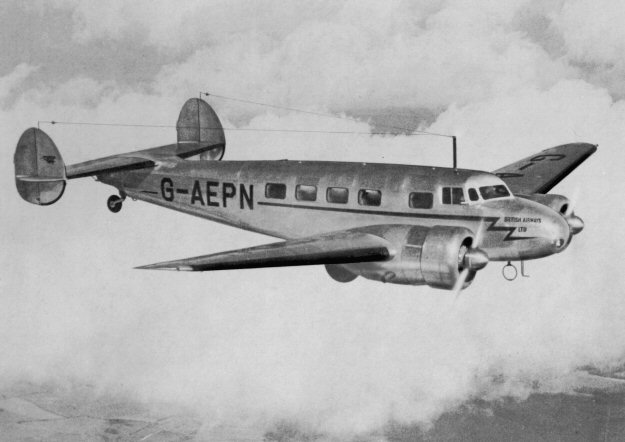 Another oft-published image of the first of six Electras* purchased by British Airways Ltd from
Lockheed and operated from 1935 until the outbreak of WW II. (when the above machine was
impressed into service as W9105). They were used mainly on the London-Stockholm and
London-Berlin routes.

* The third one, G-AEPP (c/n 1082) crashed into a petrol pump whilst landing at Croydon
on 9 May 1937 and was written off, and was replaced with G-AFCS, an ex-Northwest
machine, (NC14936, c/n 1025), so actually seven were eventually registered to the carrier.