G-AECU Short S.22 Scion Senior (c/n S.834)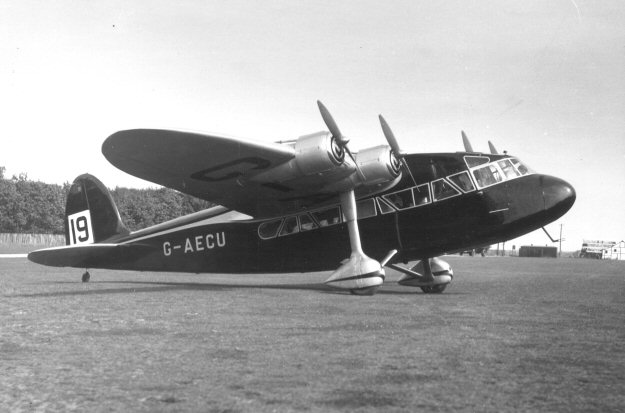 Only six of the four engined (Pobjoy Niagara III) Scion variety were built . G-AECU was the third.
It is seen here wearing its 1937 King's Cup Air race number (held on 11 September of that year).
In 1938 it was leased to Jersey Airways for the summer season and then was sold in December of
that year to Palestine Air Transport as VQ-PAD, based in Haifa. (Photograph, anyone?) In 1942
it was impressed into military duty becoming HK868.