G-ADHJ Short S.20 Mercury (c/n S.796)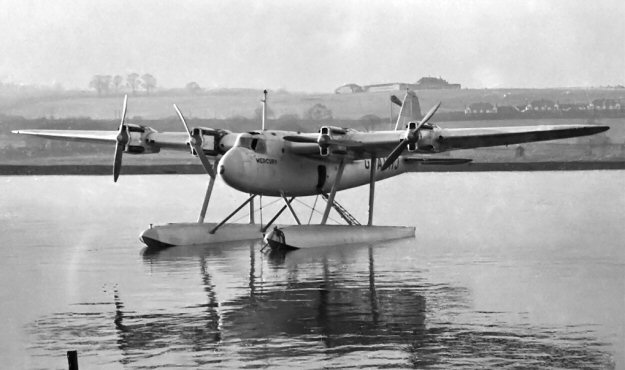 Interesting shot from the R.S. Robinson collection (via the Civil Aviation Historical Society in
Melbourne) of the top element of the Short-Mayo Composite on a misty morning on the Medway
at Rochester in 1937. Piggy-backed onto the top of the S.21 Maia, several experimental mail run
flights were made with this sleek looking four Napier Rapier VI engined floatplane. In addition to
the Atlantic seperation-from-the-mother-ship flights the mail carrier aircraft also several unattached
flights to Africa before being broken up in 1941.