G-ADHH Miles M..3A Falcon Major (c/n 181)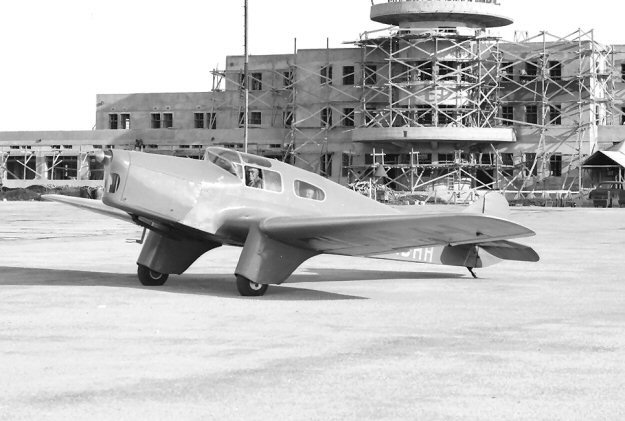 Taken in front of the (under construction) terminal building at Lod Airport, Lydda, Palestine in
either the late 1930s or early 1940s, this historic shot is from the Derek Hughey collection. In
March 1940 this Falcon Major was transferred to the Palestinian register as VQ-PAO and be-
came part of the Aviron Palestine Aviation Company fleet. That outfit also operated such exotic
types as the Polish RWD-13 and RWD-15. This M.3A was later sold in Egypt as SU-ADA.