G-ACUX Short S.16 Scion I (c/n S.776)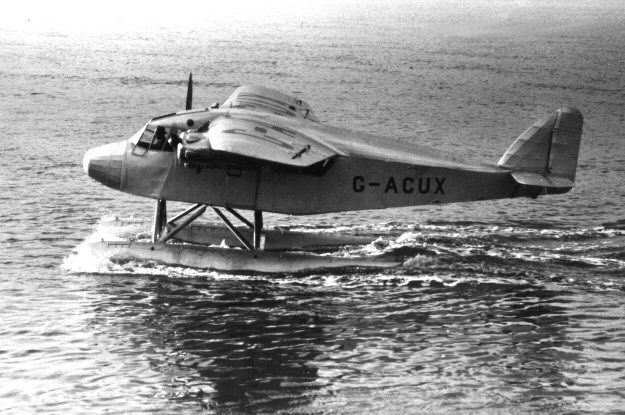 G-ACUX, the third production Scion, was ordered by Major H. Hemming's Papuan Concessions
Ltd for operation from Port Moresby. It was the first of its kind to be mounted on floats. Upon
arriving it New Guinea it was re-registered VH-UUP. It was a feature of the landscape in and
around Sid Marshall's hangar at Sydney's Bankstown Airport when when I used to visit there in
the early 1950s. By that time it had been given a conventional wheeled undercarriage. The twin
engines were Pobjoy Niagara IIIs of 90 h.p. each.