G-ACJJ Short L.17 Scylla (c/n S.768)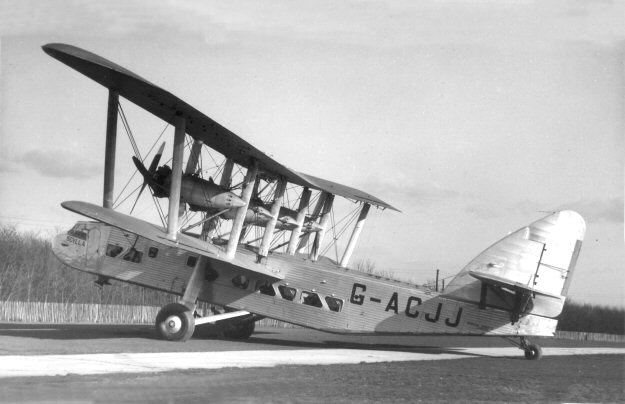 In the spring of 1933 Imperial Airways found itself drastically short of capacity. Heavier traffic
demands coupled with several losses due to accidents had left them short on some of their more
lucrative runs, particularly the London-Paris route. Handley Page were unable (and probably
unwilling) to tool up and produce a couple more H.P.42s and so the airline turned to Shorts to
see if they could produce a landplane version of the S.17 Kent flying boat.. The result was two
ungainly biplanes, usually referred to as the Scylla, although that happened to be the name given
to G-ACJJ, the first, and was not the official type name (Shorts didn't have one). Looking more
like Spanish Galleons under full sail they did, nevertheless provide sterling, albeit slow, service to
Imperial Airways. The aircraft were also used in the early days of WW II ferrying troops and
materiel to France. G-ACJJ was damaged beyond repair in a landing accident in 1940.