G-ACHI Westland Wessex (c/n WA.2151)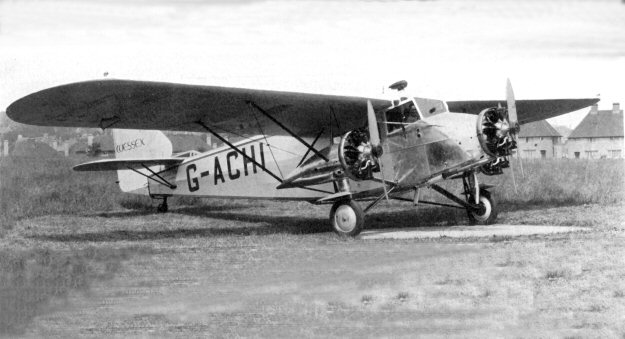 This Wessex was flown by Imperial Airways before the war, and is seen in this grainy print
gleaned from Westland in the 1940s. . In 1939 G-ACHI was one of two Wessex machines
operated by AST at Hamble in support of RAF navigator training. When its C of A expired
in 1940 it was not renewed.