G-ABRE Comper CLA.7 Swift (c/n S.31/8)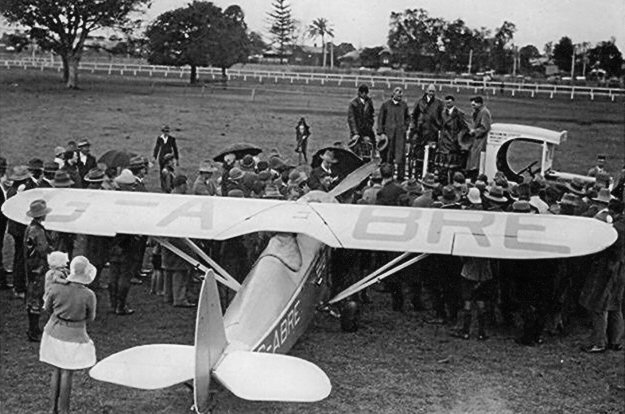 A hitherto unpublished (at least I think it is) shot of Arthur Butler's record breaking Comper
at Grafton, NSW racecourse, circa 1931. The photo is courtesy of the Bruce Robinson
collection. In 1930 Butler made a solo flight from Lympne, England to Darwin with this, the
smallest aircraft ever to do so, in a mere 9 days 2 hours and 29 minutes! Even so, this beat
C.W.A. Scott's Gipsy Moth record by 102 minutes. This aircraft was sold in South Africa
in 1939. So how did it get from Oz to S.A.? Was it returned to the U.K.first (how?) and
then flown out?