G-ABPI Armstrong Whitworth A.W.15 Atalanta (c/n AW.740)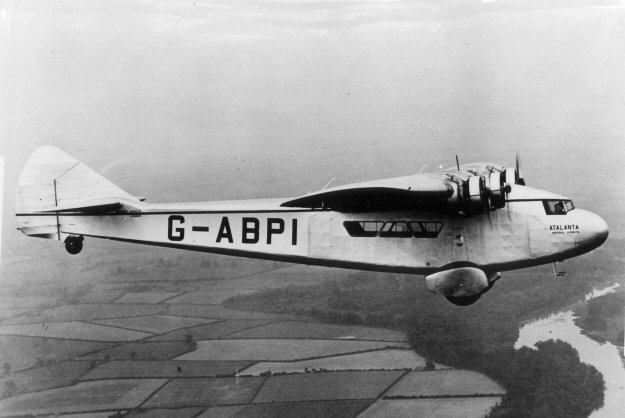 The Atalanta was developed for Imperial Airways South African and Far Eastern routes. G-ABPI,
the prototype, actually flew its first proving run from Croydon to Cologne via Brussels on 26th
September 1932. It was badly damaged in a forced landing at Coventry on 20th October 1932,
whilst undergoing modifications for tropical duties in the hands of the manufacturer. The aircraft's
individual name

'Atalanta'

was transferred to the fourth aircraft, G-ABTI, (hoping nobody would
notice), and G-ABPI was ultiimately renamed

'Arethusa'

after it was repaired, It was, for a while,
one of three based at Johhanesburg's Rand Airport in Germiston. It was transferred to the east
Asian services for operation between Darwin and Karachi in 1933 and re-registered in India as
VT-AEF.